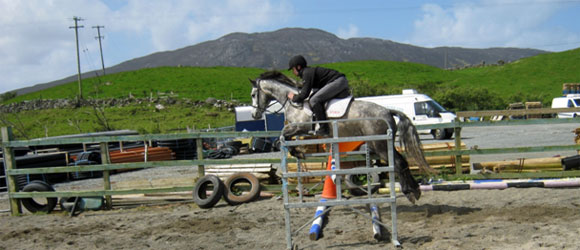 Diamond's of Renvyle has a wide range of Connemara ponies for sale that are professionally trained and range in age from 5-7 years old.
All ponies for sale can jump a full course of fences and you can come to our stables to ride out in our outdoor arena before you make your purchase.
Please visit our pony exclusive site where you can see our top class Connemara ponies for sale all year round, broken and trained to the highest spec on site here in Renvyle.
Please email us for more info: info@diamonds-of-renvyle.com