The renowned Connemara Performance Stallion "Ice and Fire d'Albran" will very soon be joining our establishment and will be available for A.I. at Philip McManus's Veterinary Yard.
He departed the AI Facility in France and his family the De Monleon's this morning (Feb 11, 2016) and will arrive in Ireland this weekend.
More updates are available on our Facebook page or on our other site www.theconnemarapony.ie
He will join "Silver Shadow" there, giving connemara pony breeders in Ireland the very best of choice for a future Connemara Performance Pony.
For More Info on A.I. please contact Liam on 087 6414 596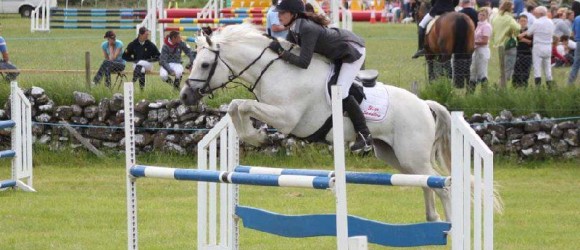 Menlo Boy – a former Connemara pony of ours was ridden by Evelina Lindh and won the 1.15 metre class at the Swedish Pony Derby on Friday June 15th 2012. We at Diamonds of Renvyle, would like to say a huge congratulations to Evelina and wish both her and Menlo Boy the best of luck in future competitions.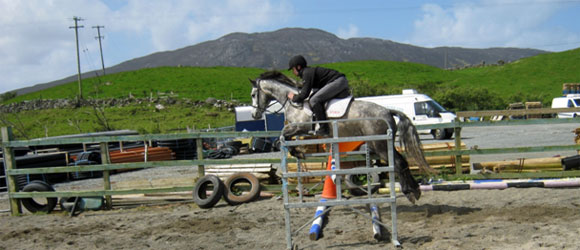 Diamond's of Renvyle has a wide range of Connemara ponies for sale that are professionally trained and range in age from 5-7 years old.
All ponies for sale can jump a full course of fences and you can come to our stables to ride out in our outdoor arena before you make your purchase.
Please visit our pony exclusive site where you can see our top class Connemara ponies for sale all year round, broken and trained to the highest spec on site here in Renvyle.
Please email us for more info: info@diamonds-of-renvyle.com